Taupe is often a misunderstood color, mainly because it combines the comfort of brown with the neutrality of gray. Is it brown, gray, or something in between? Here's everything you need to know about the color taupe.
Taupe, often described as a lovely neutral, is not as straightforward as the primary hues on the color wheel. It's a complex neutral that lies somewhere between brown and gray, with undertones that can lean towards pink, purple, or green. So, what color is taupe?
In this article, we'll dive deep into the world of taupe, exploring its various shades, origins, and psychological meanings. By the end of this article, you'll have a clear picture of what taupe is and how you can incorporate it into your life.
What Color is Taupe?
Taupe is a dark brown-gray color that can also be described as a grayish beige. It's a neutral shade between pink beige and violet gray on the color wheel. In addition, this color is more of an umbrella term for different pink beige, violet gray, blue-gray, and green-gray colors. Thus, taupe can have different undertones, from red and yellow to green or even blue.

Taupe Color Codes
| Code | Value | HTML/CSS |
| --- | --- | --- |
| HEX | 483c32 | #483c32 |
| RGB DECIMAL | 72, 60, 50 | rgb(72, 60, 50) |
| CMYK | 0, 17, 31, 72 | |
| HSL | 27.3°, 18%, 23.9% | hsl(27.3°, 18%, 23.9%) |
| HSV (OR HSB) | 27.3°, 30.6, 28.2 | |
The taupe hex code, #483C32, translates into a rich and muted brownish-gray shade.
In the RGB color space, taupe is a harmonious blend of 28.2% red, 23.5% green, and 19.6% blue. In the CMYK color mode, this color consists of 0% cyan, 17% magenta, 31% yellow, and 72% black.
Taupe vs Tan
Taupe is a dark brown-gray, while tan is a light tone of brown. In addition, taupe is cooler than tan since it has gray tones. If you add a little gray to the tan, it becomes beige. On the other hand, both taupe and tan are shades of brown.
Taupe
Hex #483C32
Tan
Hex #D2B48C
What Colors Make Taupe?
Taupe, often described as brownish-gray or grayish-brown, can be made by mixing complementary colors. 
They face each other on the color wheel and neutralize each other when mixed, resulting in a muted brownish-gray. 
For example, you can mix blue and orange. Add some white to this mixture to get a lighter shade.
You can introduce subtle undertones of other colors to add depth and complexity to taupe. For example, red or pink undertones can make taupe warmer. 
On the other side, blue or green can give taupe a cooler and more muted appearance. Purple undertones can create mauve taupe.
If you only want to use one color, try mixing burnt umber and white.
Taupe Color Wheel
Taupe sits between shades of red-brown and purple on the color wheel, specifically between pink beige and purple-gray. The other neutrals include orange-beige, yellow-beige, green-beige, green-gray and blue-gray.
Here is a taupe color wheel, including the other neutrals: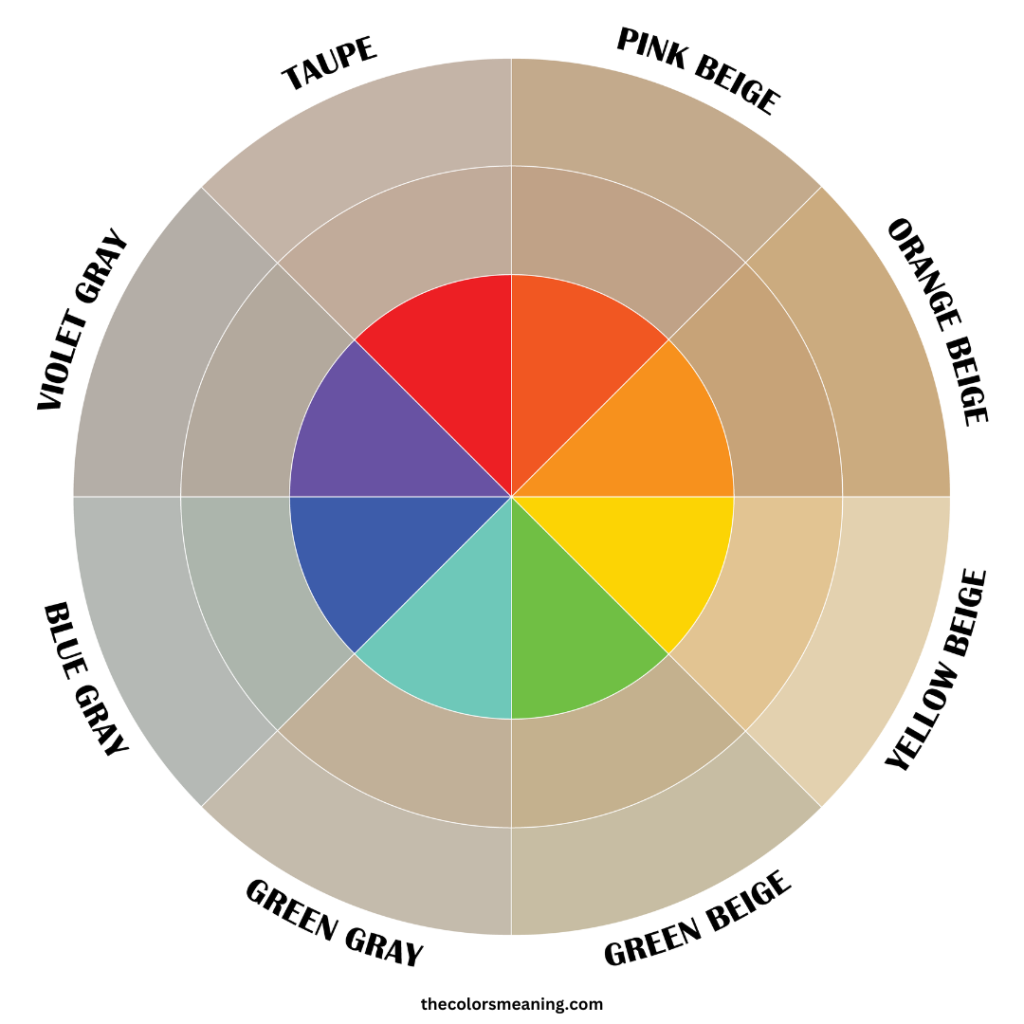 A Brief History of the Taupe Color
Taupe is a deep gray-brown color derived from the French word for mole, known for its earthy brown color.
While taupe lacks the extensive historical background of colors like blue and red, its origins can be traced to the French word "taupe" and the Latin word "Talpa," both referring to moles.
However, starting in the 1940s, its usage expanded to define muted shades ranging from pink-beige and light brown to purple-gray, blue-gray, or green-gray.
In the 1930s, "A Dictionary of Color" mentioned for the first time the color taupe. Although the word had been used in English since the early 19th century, its first official reference in the Oxford Dictionary came in the early 1900s. 
As the 20th century progressed, taupe expanded its color variations. Thus, some shades of taupe became part of notable color palettes, such as "warm taupe" in Pantone's Fall collection in 2016.
Taupe Color Meaning
Taupe combines the neutrality and maturity of grey with the comfort and stability of brown. Moreover, taupe evokes warmth, reliability, relaxation, earthiness, intelligence, maturity, modesty, elegance and sophistication.
It is a comforting and insightful color that relaxes and delights.
On the other hand, it can be seen as dull and close-minded.
Here are the meanings of the color taupe:
Comfort and Security
Like any brown, taupe evokes feelings of comfort, simplicity, and security. This earthy color can create a cozy atmosphere, making it a popular choice for interior design. Moreover, it evokes feelings of warmth and earthiness.
Serenity and Calm
Cool taupe shades, leaning more towards gray with hints of blue or green, can instill a feeling of serenity and calmness. These cooler taupe tones are often used in bathrooms and offices to promote focus and relaxation.
However, brown is also calm and resilient and can keep you well-grounded. So it's no wonder this color is associated with calm and relaxation.
Sophistication and Elegance
This color is often associated with sophistication and understated elegance regardless of its temperature. These qualities are borrowed from grey, seen as elegant, cool, yet conservative. It is a versatile color that easily add a touch of class to both fashion and interior design.
Balance and Neutrality
Because it has a lot of grey in its composition, this color can be associated with balance and neutrality. It is a mature color that can easily neutralize emotions and dampen the mood. 
Nature
Shades with green undertones can evoke a connection to nature and tranquility. This makes them suitable for spaces that aim to bring the outdoors indoors.
Shades of Taupe
Taupe is darker than beige but brownish than a true gray.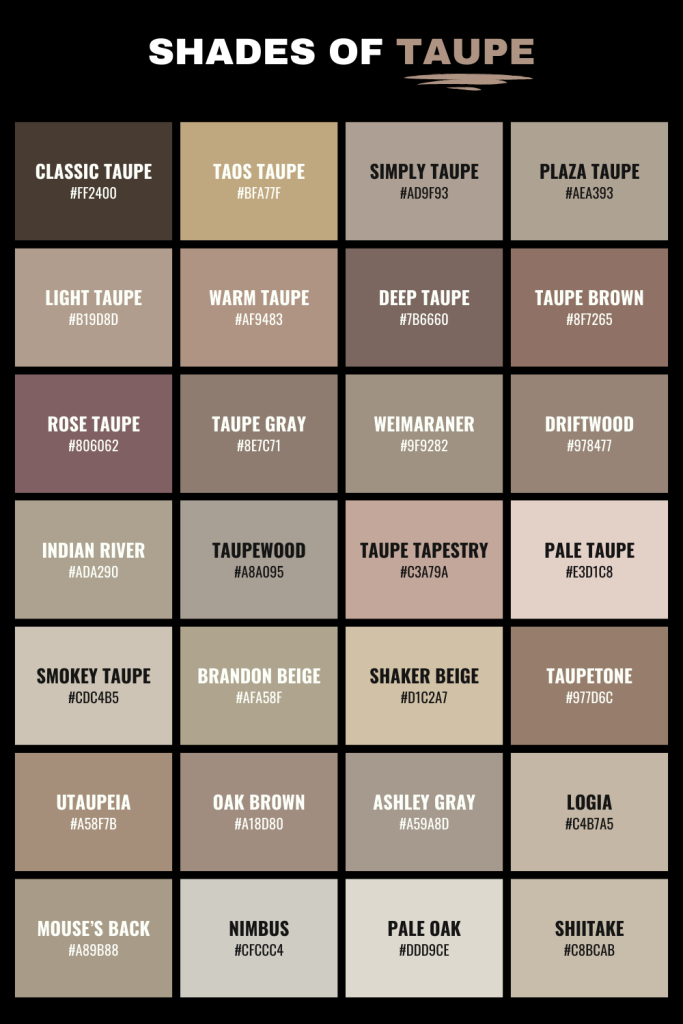 Even though taupe is a deep gray-brown, there are plenty of lighter shades. The taupe color palette is so rich and versatile that it can be used in everything from architecture and interior design to fashion and branding.
Here are some of the best shades of taupe, along with their Pantone, Hex, RGB, and CMYK color codes.
Taos Taupe
Taos Taupe is a warm and earthy gold-beige color that can be described as a muted brown with gold undertones. It exudes warmth, earthiness, and a sense of rustic charm.
Taos Taupe
PANTONE 15-1119 TCX
Hex #BFA77F
RGB 191, 167, 127
CMYK 0, 12.6, 33.5, 25.1
Simply Taupe
Simply taupe is a pale, subdued violet-gray color. It is a warm neutral whose undertones give it a cozy and inviting feel. It also exudes a sense of calm and sophistication as a shade of gray.
Simply Taupe
PANTONE 16-0906 TCX
Hex #AD9F93
RGB 173, 159, 147
CMYK 0, 8.1, 15, 32.2
Plaza Taupe
This taupe shade leans slightly towards warm undertones, which means it has a touch of warmth in its appearance. It's a taupe with more pink-beige tones.
Plaza Taupe
PANTONE 16-1105 TCX
Hex #AEA393
RGB 174, 163, 147
CMYK 0, 6.3, 15.5, 31.8
Light Taupe
Light taupe is a warm, neutral shade with brown and beige undertones. It resembles a pale shade of beige with hints of brown.
Light Taupe
PANTONE 16-1210 TCX
Hex #B19D8D
RGB 177, 157, 141
CMYK 0, 11.3, 20.3, 30.6
Warm Taupe
Warm taupe is a soft and muted color with warm undertones. It resembles a cozy blend of taupe, beige, and brown. It can also be described as a pale, muted brownish-beige.
Warm Taupe
PANTONE 16-1318 TCX
Hex #AF9483
RGB 175, 148, 131
CMYK 0, 15.4, 25.1, 31.4
Deep Taupe
Deep taupe is a deep, muted brownish-gray that evokes depth, coziness, and sophistication. It is a versatile color choice that can add warmth and elegance to various designs.
Deep Taupe
PANTONE 18-1312 TCX
Hex #7B6660
RGB 123, 102, 96
CMYK 0, 17.1, 22, 51.8
Taupe Brown
Taupe Brown is a deep grayish-brown that combines elements of brown and taupe to create a versatile and inviting color. Its warm and earthy tones make it an excellent choice for creating a welcoming and comfortable atmosphere.
Taupe Brown
PANTONE 18-1321 TCX
Hex #8F7265
RGB 143, 114, 101
CMYK 0.0, 20.3, 29.4, 43.9
Rose Taupe
Rose Taupe is a deep reddish-gray, close to mauve taupe. This muted grayish with red undertones is a delicate and sophisticated color that evokes a lot of warmth.
Rose Taupe
PANTONE 18-1612 TCX
Hex #806062
RGB 128, 96, 98
CMYK 0, 25, 23.4, 49.8
Taupe Gray
Taupe Gray is a deep brownish gray that falls within the range of muted, earthy colors. It creates a neutral and understated ambiance.
Taupe Gray
PANTONE 17-0808 TCX
Hex #8E7C71
RGB 142, 124, 113
CMYK 0, 12.7, 20.4, 44.3
Dessert Taupe
Desert Taupe is reminiscent of the natural hues found in desert landscapes, which include warm browns, tans, and subtle grays. This color exudes a sense of warmth, comfort, and earthiness.
Desert Taupe
PANTONE 17-1311 TCX
Hex #8D7E71
RGB 141, 126, 113
CMYK 0, 10.6, 19.9, 44.7
Want more Pantone hues? Explore our comprehensive Pantone color chart.
Taupe Paint Colors
Here are some of the most beautiful taupe paint colors.
Weimaraner
Weimaraner is a warm, muted brownish-gray color with subtle, warm undertones. This color is reminiscent of the elegant and sophisticated tones often associated with Weimaraner dogs, from which it draws its name. It can be described as a muted grayish-taupe with a touch of warmth.
BM Weimaraner AF-155
Hex #9F9282
RGB 159, 146, 130
CMYK 0, 8.2, 18.2, 37.6
Driftwood
Driftwood is a dark taupe with pink undertones. It can also be described as a mixture of tan, taupe, and gray.
BM Driftwood (2107-40)
Hex #978477
RGB 151, 132, 119
CMYK 0.0, 12.6, 21.2, 40.8
Indian River
Indian River is a deep green-gray that evokes calmness and relaxation.
BM Indian River (985)
Hex #ADA290
RGB 173, 162, 144
CMYK 0, 6.4, 16.8, 32.2
True Taupewood
True Taupewood is a warm and muted taupe with earthy undertones. It resembles natural wood tones and exudes a sense of comfort and earthiness.
Behr True Taupewood (PPU24-09)
Hex #A8A095
RGB 168, 160, 149
CMYK 0, 4.8, 11.3, 34.1
Taupe Tapestry
Taupe Tapestry has warm undertones and can be described as a muted reddish-gray. This warm taupe with earthy undertones.
Taupe Tapestry (PPG1072-4)
Hex #C3A79A
RGB 195, 167, 154
CMYK 0, 14.4, 21.0, 23.5
Pale Taupe
Pale Taupe combines muted grayish tones with subtle pink and beige undertones, creating a soft and soothing color. It can be described as a pale grayish-pink-beige color.
Pale Taupe (PPG1073-3)
Hex #E3D1C8
RGB 227, 209, 200
CMYK 0, 7.9, 11.9, 11
Smokey Taupe
Smokey Taupe is a pale green beige with yellow-green undertones. It sits between yellow-beige and green-gray on the color wheel.
BM Smokey Taupe (983)
Hex #CDC4B5
RGB 205, 196, 181
CMYK 0, 4.4, 11.7, 19.6
Brandon Beige
Brandon Beige is deep grayish-beige with earthy undertones. It can also be described as a green beige.
BM Brandon Beige (977)
Hex #AFA58F
RGB 175, 165, 143
CMYK 0.0, 5.7, 18.3, 31.4
Shaker Beige
Shaker Beige is a medium beige with warm undertones. This warm, muted beige color with earthy undertones conveys sophistication.
BM Shaker Beige (HC-45)
Hex #D1C2A7
RGB 209, 194, 167
CMYK 0.0, 7.2, 20.1, 18.0
Utaupeia
Sherwin Williams Utaupeia is a grayish orange that resembles darker beige. However, it can be considered a warm taupe color.
Utaupeia (SW 9088)
Hex #A58F7B
RGB 165, 143, 123
CMYK 0, 13, 26, 35
Loggia
Sherwin Williams Loggia is a warm neutral that combines beige tones with a little gray. It is similar to Shiitake, but a little darker.
Loggia (SW 7506)
Hex #C4B7A5
RGB 196, 183, 165
CMYK 0, 7, 16, 23
Ashley Gray
Benjamin Moore Ashley Gray is a warm gray with a slight purple undertone. It is somewhere between greige and taupe. Its color code is HC-87.
Ashley Gray (HC-87)
Hex #A59A8D
RGB 165, 154, 141
CMYK 0, 7, 15, 35
Oak Brown
Oak brown is a medium reddish-brown with gray tones.
Oak Brown
Hex #A18D80
RGB 161, 141, 128
CMYK 0, 12, 21, 37
Pale Oak
Pale Oak is a taupe paint color by Benjamin Moore with warm gray undertones. This neutral illustrates the colour of white oak.
Pale Oak (BM OC-20)
Hex #DDD9CE
RGB 221,217,206
CMYK 0, 2, 7, 13
Shiitake
Sherwin Williams Shiitake is a warm blend of beige with gray undertones. Similar to the color of mushrooms, this neutral is one of the most beautiful shades of taupe. Its color code is SW 9173.
Shiitake (SW 9173)
Hex #C8BCAB
RGB 200, 188, 171
CMYK 0, 6, 15, 22
What Colors Go with Taupe?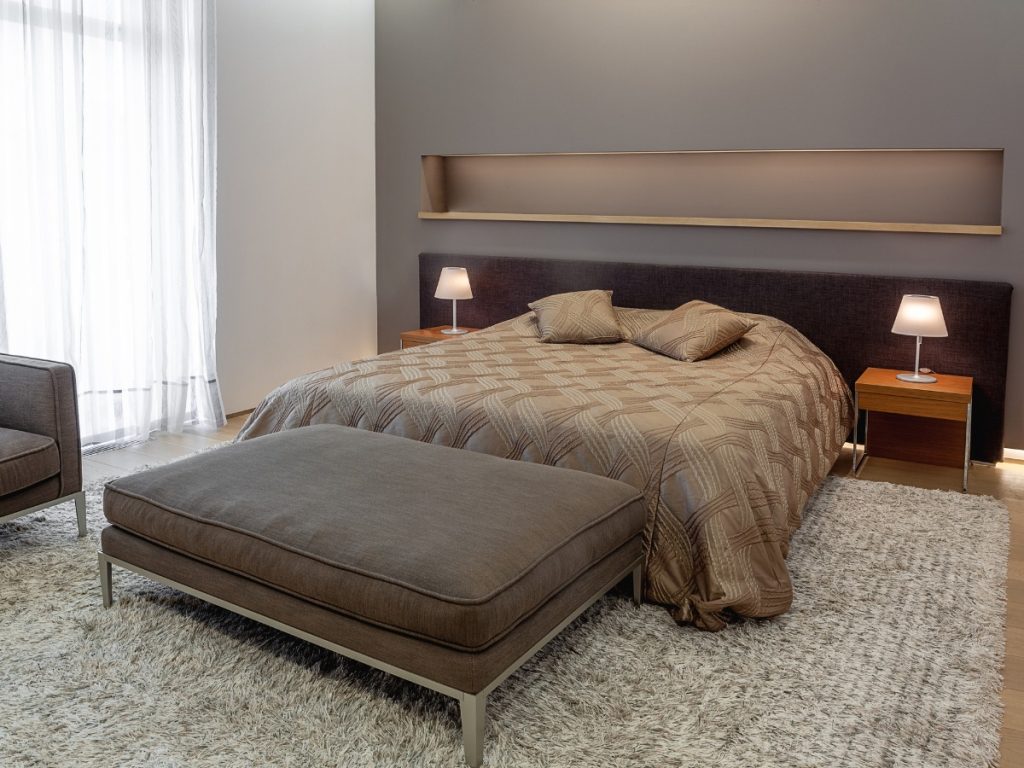 Taups pairs well with rich wood tones, soft pastels and vibrant hues like turquoise, emerald green and fuchsia.
Taupe and Brown
Taupe and brown are a classic and harmonious color combination that can create warm and inviting spaces.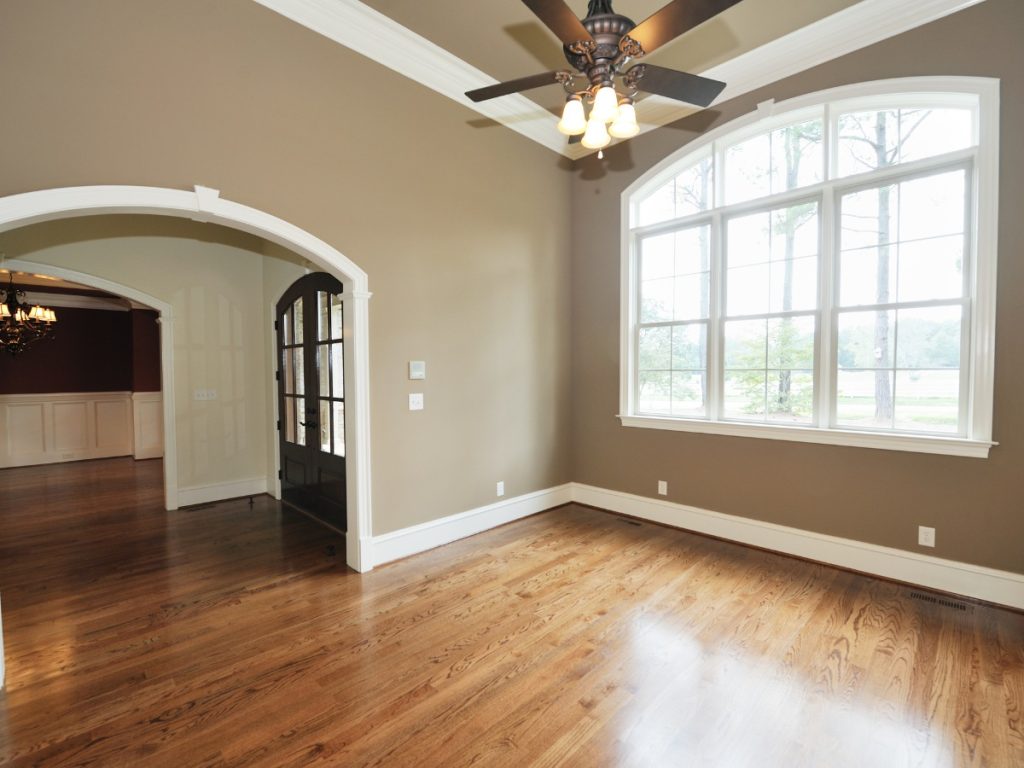 Taupe and White
If you're looking for a clean, classic look, pairing taupe with white is a surefire way to achieve it. The crispness of white beautifully contrasts with the warmth of taupe, creating a balanced color palette.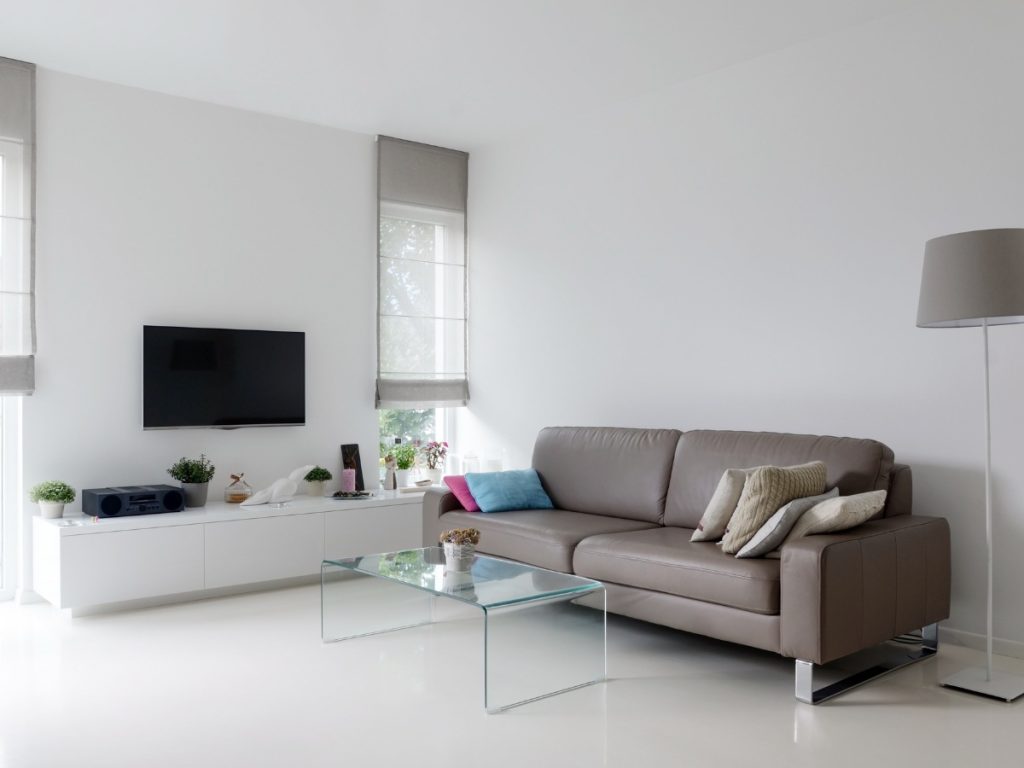 Taupe and Gold
If you want to add a touch of opulence to your space, pairing taupe with gold is the way to go. Gold accents, such as chandeliers, picture frames, or decorative objects, will pop against taupe walls, giving your room a luxurious and glamorous feel.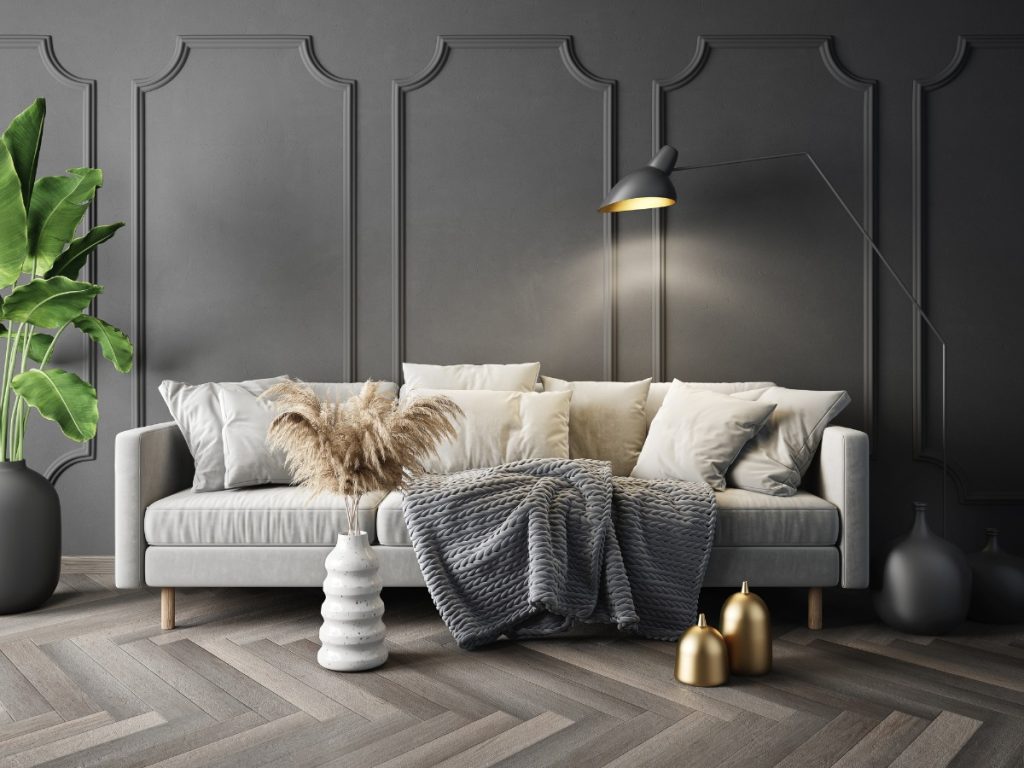 Taupe and Sage Green
For a soothing and calming atmosphere, combine taupe with sage green. This natural pairing creates a sense of serenity and tranquility in any room.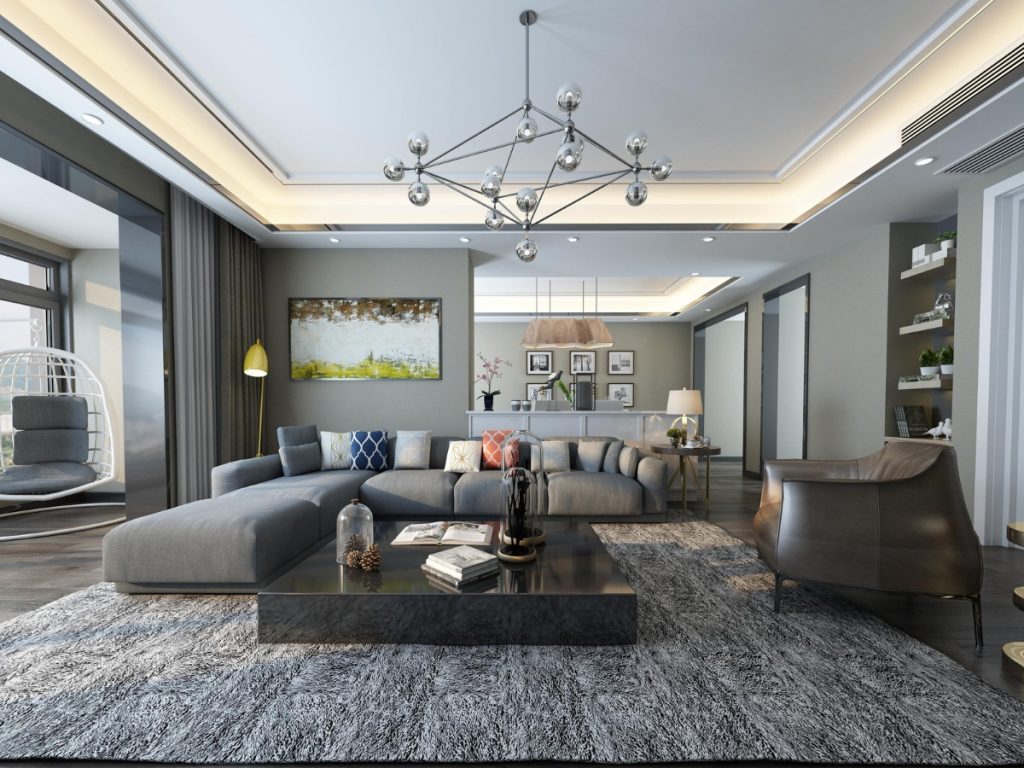 Taupe and Terracotta
Embrace the earthy warmth of taupe by pairing it with terracotta accents. Terracotta pots, ceramics, or textiles can add a rustic and cozy touch to your décor. This combination brings a sense of comfort and grounding to your living space.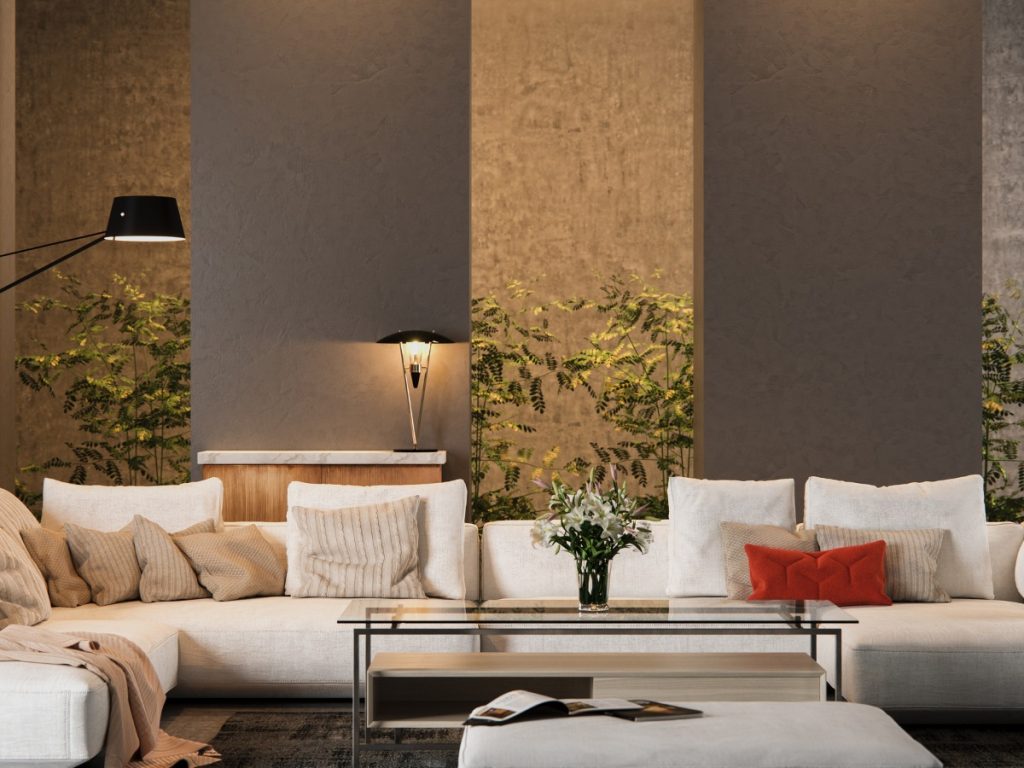 F.A.Q.
Is taupe a warm or cool color?
Taupe is considered a warm color due to its brown undertones, but it also has cool gray elements, making it a versatile neutral. Thus, it is a warm brownish-gray.
Is taupe a neutral color?
Yes, taupe is widely regarded as a neutral color due to its balanced combination of brown and beige tones. On the other side, some shades may lean more towards grey, which makes them cooler than those with more brown in the composition.
What emotions does taupe evoke?
Taupe is associated with feelings of serenity, comfort, and timelessness, making it a calming and versatile color choice. Moreover, taupe is associated with sophistication, elegance, balance, and neutrality.